Make any party glow with our UV Blacklights and Glow Foam.
Professional delivery to
Leesburg, FL, Ocala, FL, Belleview, FL, Fruitland Park, FL, Lady Lake, FL, Oxford, FL, Wildwood, FL, Summerfield, FL, The Villages, FL, Lake County, FL, Marion County, FL, Sumter County, FL, Altoona, FL, Ocklawaha, FL, Silver Springs, FL
and surrounding areas. Please submit a quote or contact us to be sure we service your area.
UV Glow Foam is a non-toxic, biodegradable foam that glows under blacklights, creating a stunning visual effect that is sure to impress. Our UV Blacklight is a powerful LED light that emits a blacklight glow, creating an atmosphere that is perfect for a dance party. And our UV Glow Foam Package combines the two, providing both UV Glow Foam and UV Blacklight in one package for the ultimate glow experience.
All of our UV Glow products are safe and easy to use. Simply add them to your rental and turn on the blacklights for an instant party atmosphere. Our UV Glow Foam is also easy to clean up and won't leave any residue or stains, so you can enjoy the party without any worries.
Our UV Glow products are perfect for a variety of events, from birthday parties and graduations to school events and corporate gatherings. They're a great way to add something unique and exciting to your event and create memories that will last a lifetime.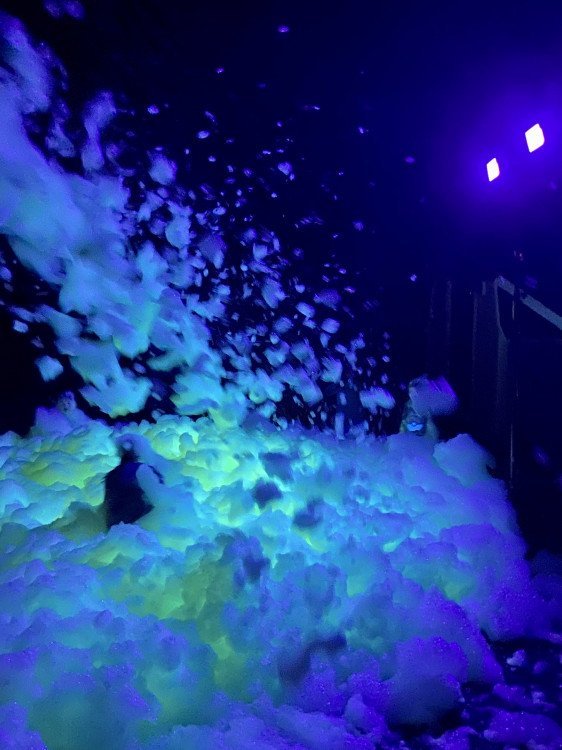 UV Glow Foam Package
from $500.00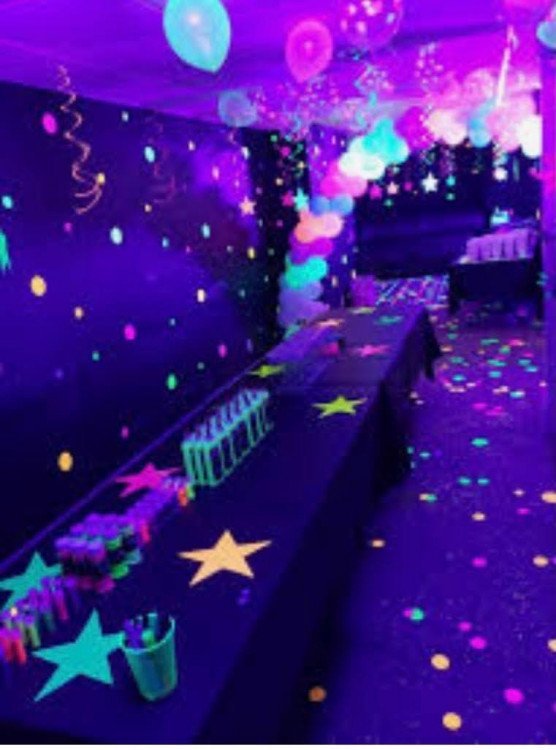 UV Blacklight
from $100.00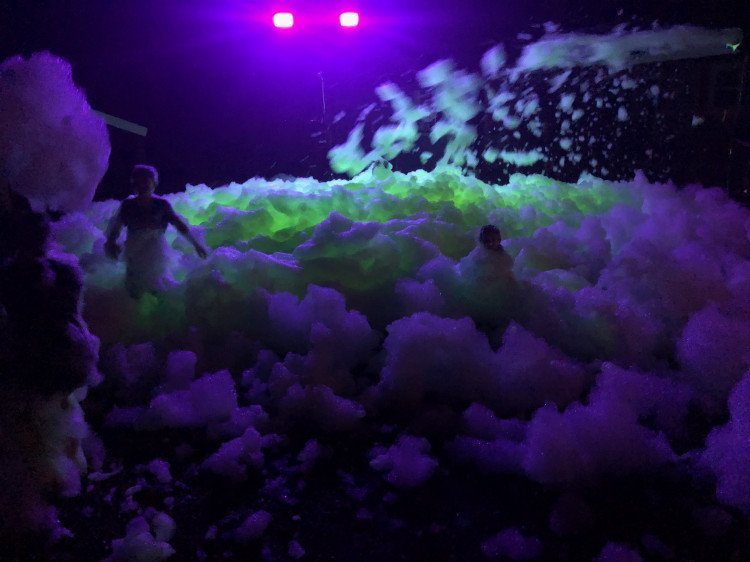 UV Glow Foam (1.5 hrs)
from $50.00