Tables and Chairs are available! We have 60' round, or 8' rectangle tables, and White folding Lifetime Style chair with metal legs
Professional delivery to
Leesburg, FL, Ocala, FL, Belleview, FL, Fruitland Park, FL, Lady Lake, FL, Oxford, FL, Wildwood, FL, Summerfield, FL, The Villages, FL, Lake County, FL, Marion County, FL, Sumter County, FL, Altoona, FL, Ocklawaha, FL, Silver Springs, FL
and surrounding areas. Please submit a quote or contact us to be sure we service your area.
Renting tables and chairs for your event is not only cost-effective but also highly convenient. With table and chair rentals, you can save on storage space as you don't have to worry about where to store them after the party is over. This is especially useful for those who have limited space at their venue or home. Additionally, renting tables and chairs is often more affordable than purchasing them, especially for one-time events or large gatherings.
One of the greatest benefits of table and chair rentals is the flexibility they offer. You can choose from a variety of sizes, shapes, and styles that suit your party's theme and design. This allows you to create a customized look and feel that's unique to your event.
The convenience factor of renting tables and chairs is another major advantage. The rental company will usually deliver the tables and chairs to your location and set them up for you. This means you can focus on other aspects of the event, such as catering or decorations, without worrying about the logistics of seating arrangements.
There are many options to choose from when it comes to table and chair rentals. You can select from different materials, such as wood or plastic, and different styles, such as traditional or modern. This allows you to create the perfect ambiance for your event, whether it's a formal dinner party or a casual backyard BBQ.
Don't be intimidated by the idea of renting tables and chairs. It's a simple and stress-free process that can save you time and money in the long run. Contact us today to learn more about our rental options and start planning your perfect event!
60" Round Table
from $10.00
Lifetime folding chair white
from $2.00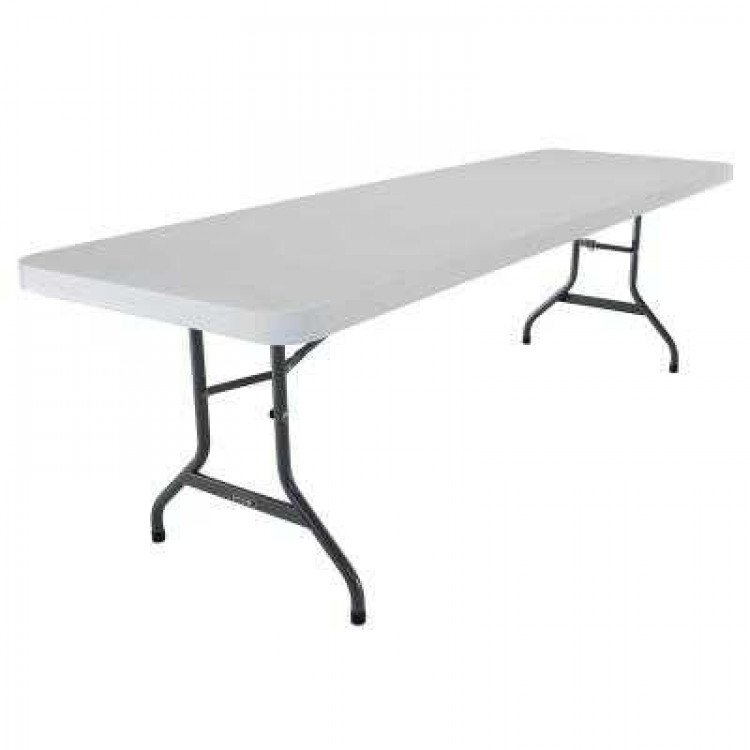 White Lifetime table 2' x 8'
from $10.00