Obstacle Courses
for Rent
Have competitive races and lots of fun with these large inflatables. Obstacle course inflatables offer more interaction and can be a fun way for kids to race each other and get a lot of energy out.
Professional delivery to
Leesburg, FL, Ocala, FL, Belleview, FL, Fruitland Park, FL, Lady Lake, FL, Oxford, FL, Wildwood, FL, Summerfield, FL, The Villages, FL, Lake County, FL, Marion County, FL, Sumter County, FL, Altoona, FL, Ocklawaha, FL, Silver Springs, FL
and surrounding areas. Please submit a quote or contact us to be sure we service your area.
Our Interactive Inflatable Obstacle Courses are an exciting and engaging option for children of all ages. Unlike traditional bounce houses, obstacle courses feature a range of interactive elements that challenge and entertain kids. These courses are particularly popular with teenagers who love to race each other to see who can complete the course the fastest.
Our inflatable obstacle courses are built to last. We use reinforced seams to ensure that they are strong and durable, so you can be confident that your guests will have endless hours of twisting, turning, and climbing fun. These courses are true crowdpleasers and are sure to be a hit with all ages.
In addition to being entertaining, our inflatable obstacle courses are also educational. They offer an opportunity for children to learn how to interact with others and develop important social skills. Whether you're hosting an indoor gathering or an outdoor party, our obstacle courses are a great way to encourage your children to be active and participate in various activities.
Our obstacle courses come in a variety of sizes, designs, and colors to suit your needs. With different dimensions available, children can race each other, jump over hoops, and climb over obstacles, providing hours of entertainment. The vibrant colors and unique design of our obstacle courses are sure to capture children's attention and make your party a success.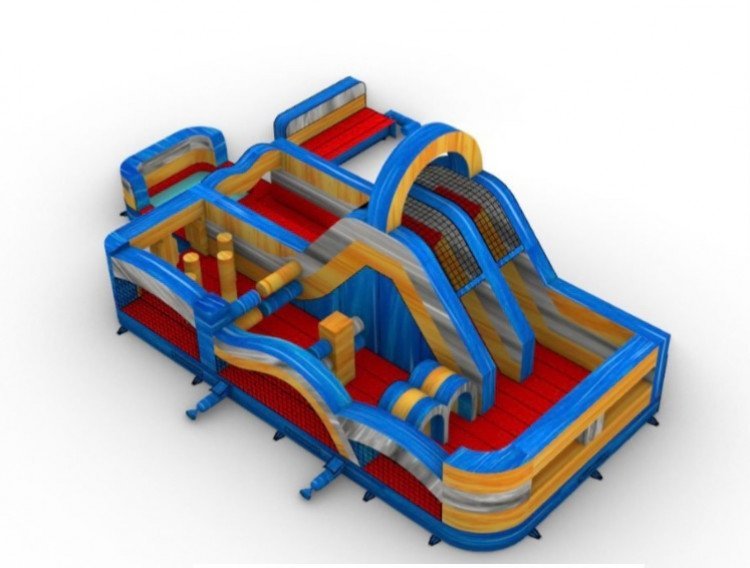 42' Obstacle Course- Dry
from $425.00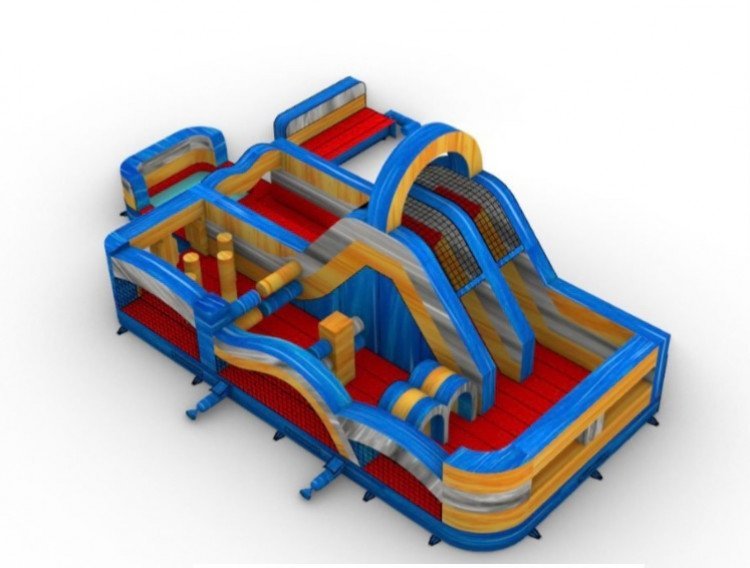 42' Obstacle Course- Wet
from $445.00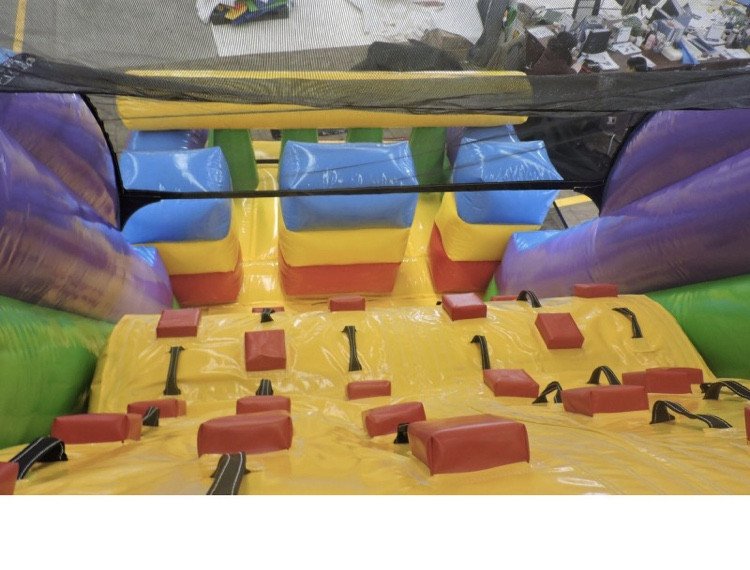 Rock Wall Obstacle Slide
from $425.00